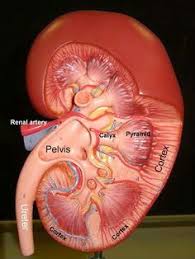 A nephrology nurse is a nursing professional that focus on kidney health. They treat and care for patients that are suffering from kidney problems as well as those that are at risk of developing kidney problems. Some of the medical problems that nephrology nurses may encounter include polycystic kidney disease, renal cysts, obstructions, and kidney stones,
Since there may be a number of factors that affect the health of the kidneys, nephrology nurses will typically work with all different types of patients, including children and adults. If you're looking to pursue a career in nephrology nursing, keep in mind that you can also specialize even further. You can specialize in areas such as pediatric nephrology, for instance, or in specific kidney disease treatments, such as dialysis or transplantation.
As a nephrology nurse, you should also be prepared to stay on top of new developments in your area of expertise. You can often do this by regularly reading niche medical journals and attending conferences and seminars. In doing so, you'll be able to offer your employers and patients a higher degree of service.
Assessment and Management of the Renal Transplant Tatient